About Me
I was born in Iowa, I have lived in Indiana, NYC, California, Virginia, Colorado, and Arizona. I came to Tucson, AZ in 1974 to get an MFA in printmaking. After accomplishing that I got interested in painting which I have been doing ever since. While in high school I spent 3 summers working on a ranch in Meeker. Colorado. So, I guess you could say I was raised in the suburbs but have some cowboy experience. The real seems so Surreal to me. I am more interested in revealing something real than in depicting the real. Don't get me wrong, i love to depict.

---
w.d.crandell@q.com

Selected Collections
​
Colorado State University, Ft.Collins, CO
Sierra Vista Community College, Sierra Vista, AZ
Tom and Ginny Beal , Tucson, AZ
Willow Bentley, Tucson, AZ
Jamie Boehmer, Tucson, AZ
Ben Smith/Lise Phillips, Tucson, AZ
Bill and Farryl Wildman, Tucson, AZ
Dr.Bill and Gwen Dunn, Medford Oregon
Peggy Flyntz, Tucson, AZ
Janet Grayson, Tucson, AZ
Harley Higbie, Tucson, AZ
Edwin Hoey/Muriel Arvay, Denver, CO
Sheryl Kornman, Tucson, AZ
Linda Laria, Denver
Chris Lowe, Phoenix, AZ
Debbie Martinez/Rick Rixton,Tucson, AZ
Colin Miller and wife Ricki
Linda Poverman, Tucson, AZ
Eli Schneider and Terra, Tucson, AZ
​Marvin Shaver, Tucson, AZ
Monica and Leigh Spigelman, Tucson, AZ
Mette Brogden and Doug Shelton, Tucson, AZ
​Merle Turchik. Tucson, AZ
Tucson Museum of Art, Tucson, AZ
University of Arizona, Tucson, AZ
Karl and Anthony, Tucson, AZ

Selected Shows
Contreras Gallery-Group show-Tacos and Tamales, October, 2018, Tucson, Arizona
Contreras Gallery-Group Show-Little big art show, June and July, 2018 Tucson, Arizona
Cafe Luce, Solo Show, Tucson, Arizona, June and July, 2017
Contreras Gallery-Group Show-It's a Tropical Heat Wave, August 2017, Tucson, Arizona
Contreras Gallery-Group Show "Tucson" -July, 2017, Tucson, arizona
Bentley's House of Coffee and Tea - Solo shows. 2009 - 2018
Into the Night- Tucson Museum of Art, Febuary 2016
The Legacy of Surrealism -Tucson Museum of Art, Summer, 2011
After Van Gogh, Group Show , Etherton Gallery-Tucson, AZ. 2001
Tucson Museum of Art School Faculty Show-Temple of Music and Art, 1993-1996, Tucson Museum of Art
Woman Kraft, Group Show, 1992
Etherton Gallery, Group Show, 1992
Central Arts Collective, Group Show, 1989
Tucson Museum of Art Faculty Show, 1987
Four Person Show, Cochise Community College, Sierra vista, AZ, 1986 Pima
Community Faculty Show, Tucson, AZ , 1986 Tucson Museum School Faculty Show, Pima Community
College, 1986 Phoenix invitational, "Art in the Afternoon", Phoenix Alumni Club, Phoenix, AZ, 1983
Group Show of Pima Community College Faculty, Dinnerware Gallery, Tucson, AZ. 1982
Two Person Show at the Main Art Gallery, Pima Community College, Tucson, AZ, 1982
Masters Thesis Exhibition Group Show, University of Arizona Art Museum, 1978
Four Corners Annual Southwest Art Exhibit, Phoenix Art Museum, Phoenix, AZ, 1977
Second Annual Colorado Art Exhibition, Denver Art Museum, Denver, CO, 1974
Twenty-Second Annual Exhibition for Artists of Metropolitan Denver, Denver Art Museum, 1973




​

Powered by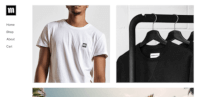 Create your own unique website with customizable templates.